Today, there are large numbers of wonderful non-fiction books," says the founder,
Kit Sadgrove. "And they're full of thought-provoking new ideas.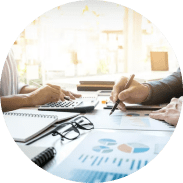 You want to change something. It could be any of the following
Launch a new product
Improve your website
Communicate better with customers
Reach more prospects
Create a sales promotion
Seek more revenue
Beat off the competition
Increase your profit margin
And maybe you need an independent view on how to achieve that?
A second opinion often brings new ideas to the table, and starts a conversation.
I use a process I call LeversTM. It stands for:
List
We start by Listing the various aspects of your business and your market, against a detailed checklist.
Examine
Then we filter it down to the key issues, by examining what's important and what isn't. That's the Examine stage.
Validate
We Validate our conclusions, where necessary, through research.
Execute
At this point we've been through a series of discussions, and have a firm view of what needs to happen. So we move to the Execute phase, where we agree what needs to be done, and how we should do it. We come up with ideas that will meet that need, and implement it. How much is done by you or by us, depends on your needs.
Review
After the Execute phase, we Review how successful it was; and what, if anything, needs to change.
Start again
Finally, we Start again. You might want ongoing help to do this, or continue with your own people. It's up to you.
As you'll see, the Levers consultancy program is about creating activity that produces real
change. We focus on what will produce more engagement, more sales, or more revenue.
We're practical; and we avoid theory and waffle.